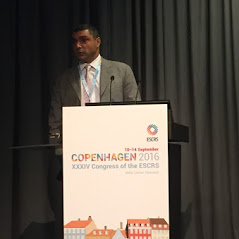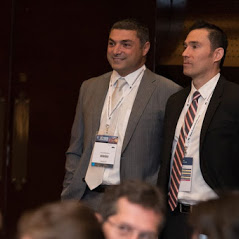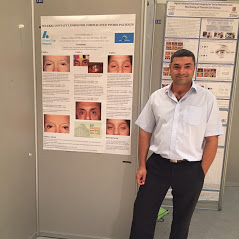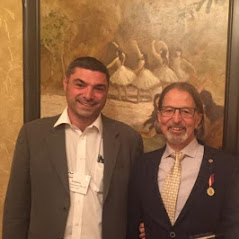 Oculoplastic surgeon - Ioannis Mavrikakis MD, PhD
Dr Mavrikakis was born in Athens. He graduated from Charles University, 3rd Faculty of Medicine, Prague, Czech Republic in July 1997. He received his general ophthalmic training in the United Kingdom at Eastbourne Hospital, Sussex Eye Hospital (part of Brighton and Sussex University Hospitals), and Royal Berkshire Hospital.
He has completed 2 oculoplastic fellowships in the United Kingdom, one at Sussex Eye Hospital, and one at Queen Victoria Hospital, under the supervision of Mr Brittain and Mr Malhotra respectively.
In addition, he has completed an orbital fellowship at the University of British Columbia, Vancouver, Canada, under the supervision of Professor Jack Rootman, who is known worldwide for his expertise in orbital disease and his significant contribution in the evolution of orbital surgery.
After 13 years of training in Czech Republic, United Kingdom and Canada, Dr Mavrikakis returned to Greece in August 2006. Since, Dr Mavrikakis is practicing as an oculoplastic, lacrimal and orbital surgeon in Athens.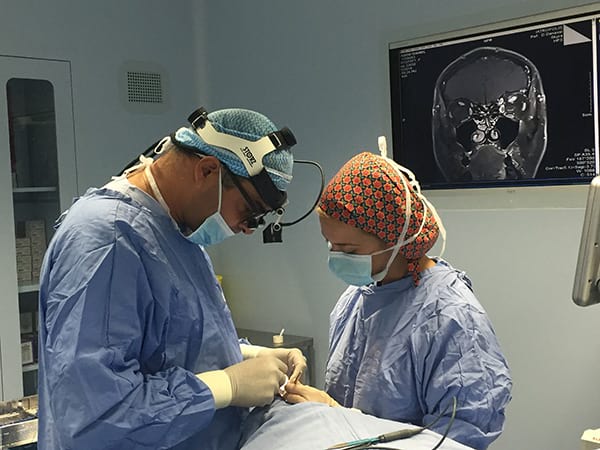 He has been awarded two PhD's from the University of Athens, Medical School, in May 2005 and March 2013 respectively.
In 2008, Dr Mavrikakis received the American Academy of Ophthalmology International Ophthalmologist Education Award and in 2010 he was awarded the American Academy of Ophthalmology Achievement Award.
He was an associate at Attikon University Hospital, from September 2006 to August 2009, and at G. Gennimatas General Hospital, from February 2014 to February 2015, training residents on his subspeciality.
He has translated in Greek the book 'A Manual of Systematic Eyelid Surgery' , Third Edition,  by J.R.O. Collin, the first greek oculoplastic manual published in November 2012.
He is a member of the Editorial Board of   'Orbit', the official publication of the British Oculoplastic Surgery Society (BOPSS) and the Italian Society of Oculoplastic Surgery.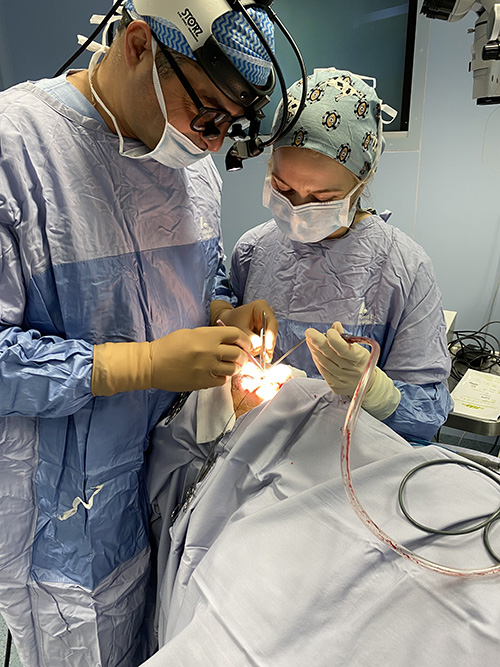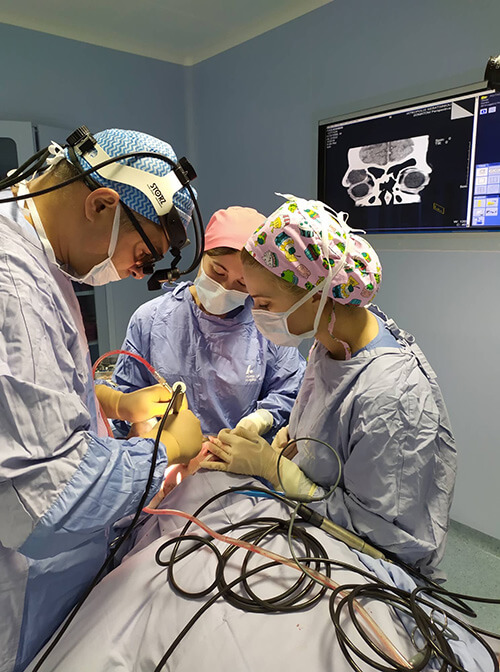 He is a reviewer in 12 major scientific journals including Ophthalmology, Ophthalmic Plastic and Reconstructive Surgery, and Eye.
He has over 60 publications in peer-reviewed scientific journals, has contributed a book chapter in the 'Encyclopedia of the Eye' by Elsevier published in May 2010, and 2 articles in 'Ophthalmopaedia' by the Royal College of Ophthalmologists.
He has presented scientific papers, given lectures and run courses in many countries including the United States, Canada, United Kingdom, Greece, France, Germany, Spain, Portugal, Malta, Austria, Belgium, Switzerland, Sweden, Hungary, Slovenia, Romania, Turkey, Israel, and Singapore.
Dr Mavrikakis is a member of the:
American Society of Ophthalmic Plastic and Reconstructive Surgery (ASOPRS)
European Society of Ophthalmic Plastic and Reconstructive Surgery (ESOPRS)
British Oculoplastic Surgery Society (BOPSS)
Hellenic Society of Ophthalmic Plastic and Reconstructive Surgery (ΕΕΟΠΕΧ)
Hellenic Ophthalmologic Society, World Society of Anti Aging Medicine (WOSAAM)
European Association for Vision and Eye Research (EVER)
American Academy of Ophthalmology (AAO)
International Thyroid Eye Disease Society (ITEDS)
His areas of expertise are:
Eyelid Surgery
Lacrimal Surgery
Orbital Surgery
Aesthetic Ophthalmology
Eyelid, Lacrimal & Orbital Diseases
Learn more about the disease you are interested in